Windows 10 Will Now Have a Notification System for Updates
Written by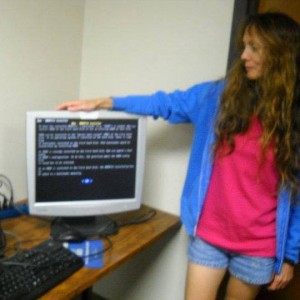 Diane Ware
- June 26, 2020
in Computers
On May 29th, 2020, Microsoft started a new notification system for the Windows 10 May 2020 Update, also known as Windows 10 version 2004.
Anyone who has a Windows 10 operating system on their computer is well aware of Microsoft's periodic updates for Windows 10. Although many computer owners with Windows 10 seldom have issues with updates (and I would be one of those folks…so far!), many others do have issues. Things can go wrong. For instance, here is a list of known issues from the Windows 10 version 2004 update, such as certain printers being unable to print, error messages when opening any Microsoft Office programs, and difficulty connecting to more than one Bluetooth device.
And it doesn't help that in times prior, after an apparent update, Windows would only offer a vague message: 'You're up to date' or some variant of this message. But this message really doesn't supply adequate information to inform a user if the update was successful or not.
Microsoft began implementing the Windows 10 version 2004 update on May 27th, 2020, although Microsoft plans on allowing users to upgrade in stages, so few computers will have this version right away.  Users who are in a hurry, and want to try installing the update manually, can do so by entering Windows Settings->Update & Security->Windows Update and clicking 'Download and install' (see images below). HOWEVER, important - Microsoft advises to update the drivers on your computer's GPU, Realtek audio and Bluetooth drivers (as well as backing up documents and pictures, in case a major error occurs with the update).
But, as Microsoft probably suspected, many computers are not ready for this update.  
And this is where Microsoft's new notification system for version 2004 comes in. For example, one user had a problem with the update. This user claims the update kept crashing his computer after several tries, giving a BSOD (blue screen of death), putting out the error code 0xC1900101. After some research, this user found that his Samsung Rapid Mode driver, associated with a program that speeds up the computer, was causing the issue. Once he disabled the program and uninstalled the main software for this program, he was able to install the update.
But now, with the notification system, this same user never would have experienced all this hassle in the first place. Windows Update would have shown this message instead of allowing the user to go ahead with the update:
"The Windows 10 May 2020 Update is on its way. We're offering this update to compatible devices, but your device isn't quite ready for it. Once your device is ready, you'll see the update available on this page. There's nothing you need to do at this time."
The image below is a typical screen shot of how this message will be displayed: 
To read more about the new update notification, visit the links below: 
https://www.techspot.com/news/85444-microsoft-letting-users-know-if-their-pc-can.html
https://www.techspot.com/news/85497-intel-optane-memory-doesnt-like-windows-10-may.html
https://www.windowslatest.com/2020/05/30/windows-10-may-2020-update-is-here-but-not-for-everyone/
https://www.windowslatest.com/2020/05/30/windows-10-now-lets-you-know-if-may-2020-update-is-blocked/