Windows 10 – Microsoft's Latest OS
Written by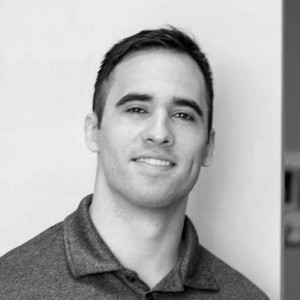 Bryan Ware
- September 24, 2016
in Software
Windows 10 is Microsoft's latest version of its operating system. And, since no one has received a definite release date as of today, this newest version of Windows should be available sometime this summer, 2015.
So what does Windows 10 have in store for us?
Some cool surprises.
For one, Windows 10 was designed to be an operating system that will work well on many devices, namely tablets, cell phones, PCs, and Xbox. This enables developers to design one type of software and then just tailor the software to fit certain window sizes on these different devices.
So far, the word around the Internet is Windows 10 will have the same specifications as Windows 8.1. That is, the minimum requirements are:
Processor: 1 GHz or faster
RAM: 1 GB (32-bit) or 2 GB (64-bit)
Hard drive space: 16 GB (32-bit) or 20 GB (64-bit)
Graphic Card:  Microsoft DirectX 9 graphics device with WDDM driver
Apparently, a Windows traditional-looking Control Panel will not be present in Windows 10. For a little more information on this topic, read here.
Also, we have the Task View button, that can provide the ability to have multiple desktops open without the need for minimizing and maximizing each application. Seems like a really useful tool in Windows 10, and more about it can be learned here.
Another useful tool with Windows 10 is the Action Center button, on the right of the Task Bar. This button, when clicked, will open up a window that has icons allowing you to choose "Tablet Mode" if need be. Tablet Mode opens all apps up to full screen size. And there are other features and tools within the Action Center, so check out this article for more.
Windows 10 is also coming equipped with a virtual secretary of sorts, called Cortana. This program is basically a robot, or artificial intelligence-like device, ready to serve you with various requests. And you can actually speak to Cortana with your device's microphone, if a keyboard is not available or wanted, and Cortana will speak back to you with an answer. It is very cool – I sense a future with robotics is just around the corner for everyone!
And guess what, no more Internet Explorer ( YAY! )! With Windows 10, a new browser is available. It was originally named Project Spartan, but latest word out is it will be called Edge. Edge comes equipped with a Reading View option which will strip down everything on a web page except for the reading part. Edge also has an address bar search capability, and Edge also has something called the Hub, which allows a view of all your favorites, your reading list, browsing history, and current downloads. Another cool thing is Edge will allow you to mark up or draw on web pages with a special tool. Learn more about Edge here.
One last item I would like to mention is Microsoft Hololens, the world's first holographic computer. Hololens is available with Windows 10. Make sure to search and watch some videos about this awesome computer on Youtube. You will be quite amazed at its capabilities. However, it is not really a true holographic computer, since when you view through the Hololens computer headset, you will still be able to see your world, but with the addition of added virtual implements. This is referred to as augmented reality. Check out a good article about Hololens at Cnet.