Why you should definitely consider upgrading from Windows 7 to Windows 10
Written by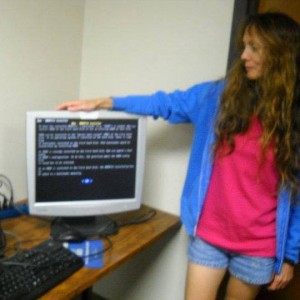 Diane Ware
- February 10, 2020
in Software
Microsoft's support for Windows 7 came to an end on January 14th, 2020. 
This does not therefore mean Windows 7 will stop working - it will still function like it always has. 
However, Microsoft will no longer provide security updates or provide technical support for any issues that may arise with your use of Windows 7. 
Before describing why this can be quite a serious situation for anyone still using Windows 7, it is best to know the typical lifecycle of most of Microsoft's products.
Fixed Lifestyle Policy
Microsoft has a long-established Fixed Lifestyle Policy for many of its products, or operating systems (OS). For each version of its products or OS, Microsoft promises a minimum of 10 years of support. 
Of that 10 years:
5 years is considered "mainstream" support.
5 years is considered "extended" support.
What, you may ask, are the differences between these two types of support? 
Here, from Microsoft's website, is a table to help explain this: 
Lifecycle phases for products under the Fixed Lifecycle Policy
| Type of support | Mainstream Support       | Extended Support | Beyond End of Support  |
| --- | --- | --- | --- |
| Request to change product design and features       | Available | Not available | Not available |
| Security updates | Available | Available | Available via Extended Security Update Program |
| Non-security updates | Available | Available 1 via Unified Support     | Not available |
| Self-help support 2  | Available | Available | Available |
| Paid-support | Available | Available | Available 3  |
1 The Extended Hotfix Support (EHS) program offered via Unified Support is only available for a select group of products.
2 Self-Help Online Support is available throughout a product's lifecycle and for a minimum of 12 months after the product reaches the end of its support. Microsoft online Knowledge Base articles, FAQs, troubleshooting tools, and other resources, are provided to help customers resolve common issues.
3 Go here to learn more. Extended Security Update program required.
Windows 7 Lifetime
Windows 7 was released in 2009. 
So, of course, 10 years later is 2019. And now it is already 2020. 
Similarly, Windows 8.1, which arrived on the scene in 2013 will have extended support (and all support for that matter) come to an end on January 10th, 2023. 
And likewise, Windows 10 was released in 2015 so its extended support is due to end sometime in 2025. 
Why switching from Windows 7 to Windows 10 is IMPORTANT!
Because Windows 7 will no longer have Microsoft support, Windows 7 will be at greater risk from viruses and other malware. 
This is mainly due to malware folks taking full advantage of the lack of support to create malicious, destructive viruses and malware, particularly those that can steal your information. Malware folks can accomplish this far easier because no one at Microsoft will be fixing known vulnerabilities, or unguarded entrances or loopholes, within Windows 7, that are readily exposed while you're online or connected to external devices, like a USB flash drive. Sure, if you never go online or connect to any external drives, Windows 7 should be fine for you to continue to use. Also, you could use an antivirus program to help protect Windows 7, although most experts do not recommend this. Read this article, on how to keep safe with Windows 7. 
Here is a quoted section from that article: 
"Most security suites will continue to support Windows 7 for a while, and our guide to the best antivirus suites for Windows can help you find your best option. While you can cobble together an arsenal of free security tools, we recommend buying a premium version if you're still running Windows 7. Modern security suites do much more than antivirus alone, protecting you against phishing, malicious ads, browser and email attacks, and more. If you're running an unsupported operating system, investing in a rounded-out security suite is money well spent."
A nice thing about Windows 10 is it has some built-in security tools: 
Windows Defender Antivirus protects against malware and spyware across email, apps, the cloud and the web.
Windows Hello – does password-free sign-in options to unlock a user's face or fingerprint reader.
Find My Device service can lock and erase a user's Windows device remotely, or map the location of a device.
My Personal Experience with Windows 10
I have been using Windows 10 since around 2016 and I am rather pleased with it. 
I was never able to get comfortable with Windows 8 or Windows 8.1, because of the goofy, different design of the Windows Start button (although you can adjust Windows 8 or 8.1 to behave in the same manner as Windows 7, as shown in this video, for example - there are many more such videos on YouTube). I was so used to how the Start button worked with Windows 7 and it just seemed more intuitive and easy to use in this manner. So, when I found out Windows 10 kept the same Start button design as for Windows 7, I knew right away this would be a positive point for me.
However, I have not been quite happy with the default settings for Windows 10 that wants to access your data usage with Windows 10, whether online or not. These settings can be altered for more privacy, but most users may not even be aware of them. And another negative point for me are the automatic updates, that cannot be disabled, although this article discusses how Microsoft is planning to implement updates in a more user-friendly manner.  
Overall, I am happy and comfortable, at this point in my experience, with using Windows 10.
If you would like to upgrade from Window 7 to Windows 10, Ware Repair can help you with this! Our current charge for this is $99.99. Please stop by or contact us for any questions you might have regarding this upgrade. 
Here are the two articles that were used as research and information for this blog, and which I recommend reading for more helpful guidance when switching from Windows 7 to 10: 
Windows 10: Upgrade time is here now that Windows 7 support is over -- what you need to know
Windows 7 is dead: How to stay as safe as possible after the security updates stop