The highly anticipated 5G network and its resultant ruckus
Written by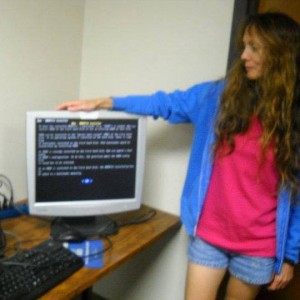 Diane Ware
- March 08, 2018
in Software
What is a 5G network? 
Well, as you can probably assume right off the bat, since most mobile networks are either 3G or 4G, it will be a FASTER network. 
And you would be right. 
Here are some details. 
First of all, 5G (5th generation wireless technology) networks, according to this 5G wikipedia article, encompass varying speeds, as quoted from the article: "Which technologies should be called "5G" is disputed. Millimeter wave bands (26, 28, 38, and 60 GHz,) are 5G and offer performance as high as 20 gigabits[2]. Massive MIMO (64-256 antennas) offers performance "up to ten times current LTE networks,"[3] [4][5] "Low-band 5G" uses frequencies from 600 MHz to 6 GHz, especially 3.5-4.2 GHz.[6][7]" 
Or, in other words, on average, 5G mobile networks will be about 100 times faster than current mobile networks. This is calculated by considering the current rate of about 15 Mbs (15 megabits per second), according to this NYT article, verses the 5G rate of about 10 Gbs (10 gigabits per second). 
What does that mean exactly? 
With 4G, it takes about eight minutes to download a full-length movie, whereas with 5G, it could take only FIVE SECONDS for the same movie.
Also, there is apparently preparation on the way for numerous new wireless devices, such as more smartwatches and other wearable devices, as well as more wirelessly capable embedded systems for certain industry applications, such as refrigerators and other applicances that can connect to the Internet of Things (IoT). 5G networks will not just be about speed, but about the ability to connect millions of new devices. 
One more possible use for 5G: ultra-fast communcation time between wireless devices. This could be very important for driverless vehicles, when these vehicles need real-time information to avoid upcoming obstacles, like a person riding a bike, or to avoid hitting other nearby vehicles. 
5G network technology should be initially implemented in 2018 to 2019, but more widely implemented in 2020 and beyond. 
So, why the ruckus?
The details mentioned above are basically good, impressive. 
But then there are the not-so-good details. The implementation of 5G is causing turmoil between the U.S. and China. 
A company called Broadcom, which was originally founded by professor-student pair Henry Samueli and Henry Nicholas at UCLA, was later purchased in 2015 by a company called Avago Technologies. The new combined company of Avago and Broadcom produced Broadcom Limited, with headquarters in Singapore. Now although Singapore is not in China, the two countries have a close relationship. 
According to another NYT article, certain technology companies, such as Qualcomm, Intel, and China's Huawei (Huawei is claimed to be the largest telecommunications equipment manufacturer in the world), are working on getting the standards and other necessary technology and infrastructure to produce the massive implementation of 5G. It's no easy task, from what I've researched, as new towers and other structures and hardware will need to be constructed, especially in rural areas. 
And now, Broadcom Limited wants to purchase Qualcomm for $117 billion. 
But recently, as of Monday, March 5th, 2018, the Committee on Foreign Investment in the U.S. has stated it will be investigating the proposed Broadcomm LImited and Qualcomm purchase bid. The main reason given by the Committee on Foreign Investment, as quoted from the aforementioned NYT article, "...it was concerned that if Broadcom bought Qualcomm, it would weaken Qualcomm and "leave an opening for China to expand its influence on the 5G standard-setting process.""
Time will tell what will be the outcome. 
Another article here discusses more of the details. 
Either way, hopefully 5G networks get going soon, since it sure would be nice to download a full-length movie in only five seconds, instead of eight minutes!