Samsung Galaxy S8 First Impressions
Written by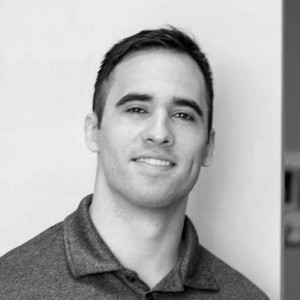 Bryan Ware
- May 09, 2017
in Software
If you're like me, you always want the newest in innovation when it comes to phones and computers. When I first heard of the Samsung Galaxy S8, I knew immediately; I had to get my hands on this magnificent new hardware. I've used many phones over the years, just about every iPhone model and several other Galaxy models. This phone is by far the most impressive, at least based on Moore's law. This phone comes with some pretty hefty resources to support just about any task you can compute on this device. Is it even possible to have too many resources? Sure feels that way with this phone. The Galaxy S8 also comes in a plus model, but we'll be covering the standard edition in this article.
First Impression
The Galaxy S8 weighs about 155 g, and has a 5.8 " diagonal display. The phone's dimensions are 68.11 mm in width and 148.9 mm in height. The feel of this phone is incredible. The slim design screen makes it easy for one-handed swiping. I personally chose the phone's Midnight Black version, an all-over smooth, black gloss finish, which isn't the nicest with finger prints, but does create the "Wow!" factor when showing off. But be careful; with the phone's slick design, comes the possibility of an easy slip from your hands to a destructive, and expensive, fall. I would encourage anyone with this phone to get a case.
Display
The 5.8" Quad HD+ Super AMOLED (2960x1440) looks amazing. I've had some folks tell me it's as if the display is coming to life. Even with the option to lower screen resolution to conserve battery life, this display is worth every penny. A nice curved, bezel-less, full-frontal, edge-to-edge screen leaves plenty of room for viewing space. There is also the option for the always-on display, a very useful option when taking peeks at your screen without having to press any buttons. Another nice new feature similar to the iPhone 6S, the Galaxy S8 comes with a pressure sensitive home button for applications that take advantage of the full screen display, allowing the home button to be always accessible even when it's hidden.
Performance
The Galaxy S8 comes with Octa-core (2.3GHz Quad + 1.7GHz Quad), 64 bit, 10nm processor, 4GB RAM - enough to run even the hardest tasks while doing multiple operations. Though the device has a default of 64 GB of internal storage, there is the option to add some external storage up to 256 GB. I've had no issues performing any tasks on this phone, whereas with my first Android phone, often it would freeze or crash after a few window exchanges.
For more information on this Galaxy S8 please read the following: http://www.samsung.com/global/galaxy/galaxy-s8/specs/