Microsoft's new Surface Studio has some really cool 3D-enabled drawing capabilities
Written by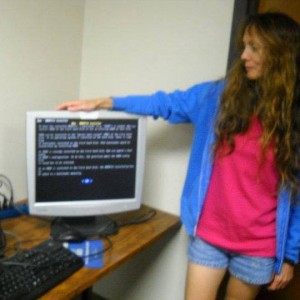 Diane Ware
- November 04, 2016
in Computers
Microsoft just recently announced information on their new Surface Studio (watch a demonstration here) - and just look at these specs!
- 28 inch PixelSense Display
- i5/i7 Intel Core Processor
- Up to 4GB NVIDIA GeForce GPU
- Up to 32 GB RAM, with 8GB and 16GB options too - Rapid Hybrid Drive options: 1TB or 2TB
- Microsoft's new Surface Dial accessory
- Windows 10 Pro and Office 30-day trial
And besides the look, the ability to be upright and then flat within one smooth motion, and all of the above great specs, Surface Studio has something more; the ability to produce and "navigate through" 3D images: 
The prices for Microsoft's Surface Studio (which, according to their website, won't be available until early 2017) are as follows: 
$2,999.00 for the 1TB / Intel Core - i5 8GB RAM / 2GB GPU version.
$3,499.00 for the 1TB / Intel Core i7 - 16GB RAM / 2GB GPU version.
$4,199.00 for the 2TB / Intel Core i7 - 32GB RAM / 4GB GPU version. 
But with those cool 3D capabilities, rivaling if not surpassing the Macbook Pro 2016 edition (with a review here), sure makes me want to buy one soon. How about you?