Internet of Things (IoT)
Written by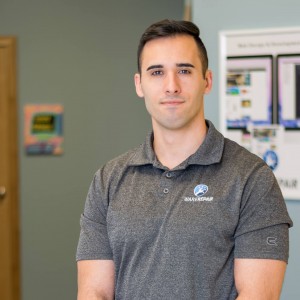 Danny Ware
- May 02, 2017
in Programming
Ever heard of Internet of things (IoT)? Not many people have. It is the inter-networking of physical devices, vehicles, buildings, and other items embedded with electronics. It is a new trend that a lot of programmers are getting into to make their lives and others easier. From smart door locks to connected smart kitchen appliances, there are new devices coming out monthly. It is transforming every corner of life with smarter devices.
What is IoT? It is the ability to connect a device to the internet with a switch. This includes cellphones, kitchen appliances, wearable devices, cameras, lamps, doors, and more. When these devices are connected to the internet you can control and collect data on it. You can see how often a device is used and estimate costs of using it and when it to use it.
As of 2016 IoT has evolved due to cheaper and new technology that is constantly coming out. Broadband Internet has become more widely available for everyone and the cost of connecting is decreasing.
Why would you want IoT? All your devices can be synced up with your daily tasks. Your car could have access to your calendar and already know when to start its engine, determine the best route, and set the climate control. Food can be prepared for you by the time you get home. Shopping at the supermarket can be done faster. You can use devices like Raspberry Pi ($35 minicomputer) to create your own IoT. The possibilities of IoT are endless.
Soon we may see a world where stop lights are no longer needed because our cars can all communicate with each other and determine the best route to avoid traffic.