Information about 'Blue Alert'
Written by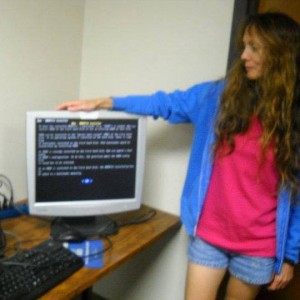 Diane Ware
- January 19, 2018
in Phones
Today several of us here at Ware Repair received emergency alerts on our phones.
These emergency alerts were actually Blue Alerts.
And what is a Blue Alert?
Well, it is similar to an Amber Alert, for missing children, and a Silver Alert, for missing elderly folks, usually those with some sort of dementia. The difference is a Blue Alert is to help police officers find perpetrators who have assaulted, or God forbid, killed an officer.
Blue Alerts work using the same notification systems as Amber Alerts and Silver Alerts, as described in this Wikipedia article:
"AMBER Alerts are distributed via commercial radio stations, Internet radio, satellite radio, television stations, and cable TV by the Emergency Alert System and NOAA Weather Radio[1][2] (where they are termed "Child Abduction Emergency" or "Amber Alerts"). The alerts are also issued via e-mail, electronic traffic-condition signs, the LED billboards which are located outside of newer Walgreens locations,[3] along with the LED/LCD signs of billboard companies such as Clear Channel Outdoor, CBS Outdoor and Lamar,[4] or through wireless device SMS text messages. Silver Alerts use a wide array of media outlets – such as commercial radio stations, television stations, and cable television – to broadcast information about missing persons. Silver Alerts also use variable-message signs on roadways to alert motorists to be on the lookout for missing seniors. In cases in which a missing person is believed to be missing on foot, Silver Alerts have used Reverse 911 or other emergency notification systems to notify nearby residents of the neighborhood surrounding the missing person's last known location."
As mentioned above, since Blue Alerts are smiliar to Amber Alerts and Silver Alerts, it can be noted that SMS texts received on a phone is also another means for these alerts to be transmitted, hence explaining why several of us here at Ware Repair received those alerts today.
Actually, many people today in the Fargo-Moorhead area received these alerts on their phones too, since the Facebook page for a local newsite, Valley News Live, displayed quite a few comments from people claiming this.
Click on the links to read more about the National Blue Alert System and the Emergency Alert System.