Free Tools To Secure Your Computer
Written by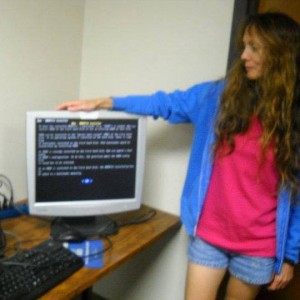 Diane Ware
- March 09, 2020
in Computers
If you have a Windows operating system (OS) computer, we typically recommend using Windows Defender, which is currently included in Windows Security for Windows 10. Windows Security encompasses Virus & threat protection, Account protection, Firewall & network protection, App & browser control, Device security, Device performance & health, and Family options. If you have Windows 10, you can view each one of these separate controls by going to Settings->Update & Security->Windows Security. Read through each one and decide what settings work best for your computer, although the default Windows settings for each one are often the best settings. 
If you have a Windows OS older than Windows 10, like Windows 8.1, then you will find the name Windows Defender used to refer to Windows antivirus software. For Windows 7, it is referred to as Security Essentials. Please note, however, that Security Essentials is no longer supported, since Microsoft ended support for Windows 7 on January 14th, 2020. 
But here is the main point to understand. Because Windows Defender is a part of the Windows OS, it will work well together with other parts of Windows, and therefore is less likely to slow down your computer. And of course, Windows Defender, being that it comes with the Windows OS, is free. 
One important caveat about Windows Defender AV -  it is not the best at zero-day attacks, a virus or malware attack that is initiated without AV software, even Windows Defender, knowing how to recognize it. However, there is a company, Morphisec (which, by the way, has one of the coolest websites I have ever seen) that can integrate with Windows Defender and other security tools to prevent zero-day attacks. Check out their website for more details. 
Besides Windows Defender antivirus software, we also recommend using Ublock Origin. Ublock Origin can be used on both Google Chrome and Firefox browsers. Ublock Origin is very effective at blocking ads on websites, particularly insidious ones, which are a very common source of virus and malware attacks against your computer. And like Windows Defender, Ublock Origin is free. 
Other Free Apps to Add to Your Computer's Security Plan
Here are some other free programs that you might also want to consider adding to protect your computer. 
1. Avira Antivirus Free Edition - This is a free edition of Avira. Avira is considered to be a good AV program, with positive ratings, although I have not personally ever used it.
Several things to keep in mind when using free AV software, other than Windows Defender. Customer support is not available, such as in the paid services, so a user often has to solve virus problems without any help. Also, some free AV services include browser toolbars, extensions, or other desktop programs that a user may not want - these ads are often included to help pay for costs for the AV company itself. 
2. Malwarebytes - The free version is an on-demand virus and malware scanner. 
I use this on my computer and can verify that it does work nicely, even searching for nasty rootkits if you enable this feature. The only problem I see is that Malwarebytes will often pester you with lower right-corner small popups to get a recent update of its program, or upgrade to the paid edition, which I find a bit annoying. 
3. GlassWire - A firewall program that creates an alert every time an app initiates an internet connection. 
This program can block out-going internet connections. It also shows an app's attempted web connection IP address. GlassWire additionally gives other useful information about the programs on your computer attempting internet connections. 
4. McAfee SiteAdvisor - A free program from McAfee that will check if certain websites are safe, before you proceed to connect with them. It will provide green (safe) or red (not safe) icons next to a list of websites in a search engine, such as Google, results page. 
5. Other free browser-based protective tools, besides Ublock Origin: 
        a.  NoScript  - An add-on to Firefox that blocks all JavaScript programs from running unless a user allows them. 
        b. HTTPS Everywhere - Encrypts a user's connection to most websites - can't hide which websites a user visits, but can hide/protect info being sent between a user and a website, and also can hide specific pages visited on a particular website. 
        c. AdBlock Plus - Works similarly to Ublock Origin.  
        d. EFF's Privacy Badger - Blocks tracking cookies and other forms of online surveillance. 
6. OpenDNS FamilyShield - A service that can be used to block inappropriate sites on the family computer, though it needs to be set up upon a home's local area network (LAN) router or on each individual computer. 
Windows 10 also has a family protection feature, as mentioned above and can be found in Settings->Update & Security->Windows Security under Family options. 
7. Flexera Personal Software Inspector - Because hackers don't always target Windows, but popular programs like AdobeReader, Flexera has developed a program that scans a computer's apps, searching for programs that need to be updated to prevent any holes or flaws in programming that a hacker could take advantage of. 
8. What sort of free programs can help if your laptop gets stolen? 
       a. Prey Service - This is a software that runs in the background on your computer and tracks your computer's location whenever it goes online. If your laptop goes missing, Prey can track the laptop's location and even take photos of the thief. Prey can also remotely wipe the hard drive and/or retrieve your files remotely, but these two aforementioned features will cost $5.00 a month. 
       b. Microsoft offers data encryption via OneDrive. Also, Microsoft recently implemented a newer service, OneDrive Personal Vault, with enhanced encryption and protective measures. 
       c. VeraCrypt - This is another free service that will encrypt a user's files to protect them. 
9. Another thing you might want to do is add a password to your computer's BIOS. If you would like help with this, please call or visit Ware Repair for guidance. 
And that concludes this blog article. Thank you for reading!
Main article used as a reference for this blog: How to build the best free PC security software suite