Cortana, Microsoft's AI personal assistant, actually has a sense of humor!
Written by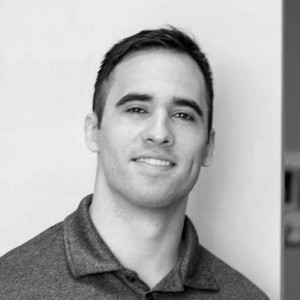 Bryan Ware
- September 24, 2016
in Software
I have to admit something; when I first heard Cortana, Microsoft's intelligent personal assistant (think artificial intelligence, AI), interact with a user on a Windows phone (see this  Youtube video), I really didn't like her. Annoying. Too intelligent, and too smart-alecky. And I'd much rather type in something and have it just appear onscreen for me instead of having some know-it-all robotic entity speak to me.
However, the more I researched on Cortana, the more I actually now like this AI program and find it quite useful.
And the more I found Cortana to be quite funny.
If you're familiar with Microsoft's Halo game series (or if you're not familiar with Halo, check out these two links first: wikipedia article and the official site), available for Xbox and certain Microsoft Windows operating systems, then you must know about the Halo Cortana.
The Halo Cortana is very important to the Halo player, as she gives backstory and tactical information. She is also important as her information prevents the activation of the Halo installations that together have the ability to destroy all sentient life in the galaxy. Phew. Good thing she's there for that too, huh? Click here for a good video summation of what the Halo Cortana looks like and how she interacts and behaves in the Halo game series.
Halo is quite the popular game series. So, it only makes sense that Microsoft would decide to use the AI character's name, and voice in the personal assistant Cortana. Cortana, in this form, will be available on Windows 10, once it arrives July 29th, 2015, according to a Windows blog. However, as implied above, Cortana is already available on Windows Phone 8.1. And Cortana is also available on Microsoft Band (a smart band with smartwatch features created and developed by Microsoft which does fitness tracking and has health gauging capabilities), and will be available on iOS and Androidsometime around July 2015, maybe on July 29th, when Windows 10 is available.
So, what can Cortana do? Before providing a list, it's important to realize that certain settings need to be in place in order for Cortana to function properly. Check out this link for more on that. For instance, in order to get Cortana to respond to voice commands, you need to set 'Let Cortana respond when you say "Hey, Cortana"' to 'On'. And apparently, you must use "Hey, Cortana" in order to have the program communicate with you effectively.
But anyway, here is a list:
Cortana looks out for you – Cortana can set reminders, for meetings, appointments, buying things you need, sending birthday cards, and anything else you need a reminder for.
Cortana answers questions for you – by using Bing. Windows 8.1 universal Bing smart search is incorporated into Cortana – and this should be the same for Windows 10, but read this first.
Cortana can recognize songs for you- using Bing audio, this service can recognize recorded songs (though not live performances or humming).
Need to roll a dice or flip a coin? Cortana can do that too.
Cortana can keep track of your favorite musical artists, and inform you if they're playing in your area – this is done by monitoring Bing searches.
Do you have a Microsoft Band? Well, Cortana can integrate with this device. Microsoft Band is a smart band with smartwatch features, created and developed by Microsoft, that does fitness tracking and other health capabilities.
Cortana can integrate with Foursquare to give you restaurant and local attraction recommendations.
Cortana has a "notebook", called Cortana's Notebook, and, from Microsoft's site, "it's where she keeps track of what you like and what you'd like done." Information is added to the notebook over time, with your interaction with Cortana and with certain information that you input manually.
Cortana has a "do not disturb" mode so users can have quiet hours.
Have a nick name? Change the settings so Cortana can call you by your nick name. However, this link here, shows that it doesn't often work that well, and in face Cortana can have trouble using your real name.
Cortana's Easter Eggs – witty, pre-determined remarks, that can make you smile, since many are jokes. However, as with Cortana using your name correctly, some users found the Easter Eggs hard to access and use successfully, as shown on this forum.
And, speaking of Cortana's Easter Eggs, this is where I finally explain my feeling that Cortana is actually rather funny. First of all, be aware that Cortana's voice, both for the AI intelligent personal assistant Cortana,  and for the Halo Cortana, was modeled after voice actress Jen Taylor. Now, what made me think she is so funny? Listen to this video, and you will see why. And then, I listened some more, to another video, about Jen Taylor, and how she interviewed many Halo fans, and I became even more aware of the intelligence, charm, and humor behind Cortana's voice, reflected from Jen Taylor.
And so, I walked away with a good feeling – that Cortana is actually useful and can be rather enjoyable to listen to, and interact with, even if this is just a form of AI.