Cell phone security issues: How to disable your apps' access to your camera and mic on Android and iPhone systems.
Written by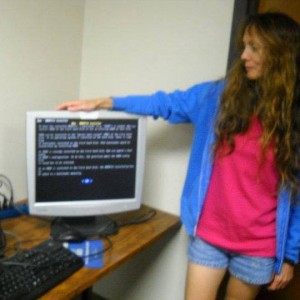 Diane Ware
- October 27, 2017
in Phones
I recently read an article about iPhones that I found rather disconcerting: Warning over iPhone apps that can silently turn on cameras at any time. In this article, the author details how a Google developer created an app that could "take pictures of its user every second and upload them, without notifying the user." In other words, the app could secretly take photos and record videos without the user ever knowing this was occurring. No camera app showing on screen. No lights going on. Nothing at all to signify that the app was using the camera. 
This is possible because of Apple's policy for app permissions. As mentioned in the article, "when an app wants to access the camera, for example to scan a credit card or take a profile picture during the set-up process, the iPhone user must give the app permission, in the same way that apps must ask to access the camera roll, location and contacts and to send notifications." But, once allowed, this permission will continue, unless the user turns off the permission in the settings menu. 
Of course, most of the apps on our phones, or even those possible devious few behind the apps on our phones, surely couldn't be interested in what we look like throughout the day or what we are talking about or doing throughout the day, or who we are associating with...since, let's be real here, it's mostly: *yawn*, boring...
But, for those of you (and regardless of what I wrote above, that would include me!) interested in disabling camera or mic permissions in certain apps, then read further. Because, seriously, why does my Calendar program on my Samsung phone with an Android OS need access to my camera? I'm sure there's a reason, but because I can't think of one right now, camera permission is getting denied. 
For iPhones (image captured from the article sited above), use these steps:  
For phones with Android operating systems (Note: this is for Android versions 6.0.0 and above. For more about this, check out this article. Also, your Android phone's design may vary somewhat from the images below, so click on that article I just linked to see another design), use these steps:
1. Access your phone's settings, either from swiping down from the top and clicking on the "wrench" circle on the top right area (left image below), or accessing Settings (the "wrench" circle icon in the lower right, of the right image below) from your apps icon: 
2. Once in Settings, as shown below, click on Applications, and then click on the icon for Application Manager: 
3. Once in Application Manager, click on the top three, small vertically-lined dots, which will show more options, and then click on App permissions: 
4. In App permissions, click on Camera (or any of the other ones to adjust their permissions):
5. If you click on OFF, say, for example for the Camera app (which makes no sense, since you need to have the camera ON for the Camera app to work), or any other app that needs the camera to work, then you'll see this message (just click CANCEL to close it out): 
If you don't see the above message, then placing the camera in the off position should not affect the workings of the particular app. 
I hope this blog article comes in handy for you. Thank you for reading!