A website for your business - the benefits can be enormous!
Written by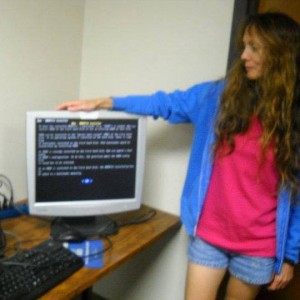 Diane Ware
- March 15, 2018
in Computers
If you own a business, and especially if you have had this business for a while, you will understand quite readily the importance of your customers - they are your business! 
And coming in a close second is how to reach those important customers. 
Gone are the days of relying on those big ol' Yellow Pages books. Most people nowadays, speaking for myself as well, when looking for a plumber or some other local goods and services, will just take out their phone or flip open their laptop, load a web browser, and search for said plumber or other needed item or service. 
And it probably goes without saying that most people are quite aware of this fact. Nevertheless, listed below are some of the main reasons a business should have a website. 
Business Discoverability
A 2015 study by Verisign revealed that 90% of consumers use the Internet to locate and evaluate local goods and services. This is not good news for the 46% of businesses that don't have websites, also revealed by the same study. 
And then another study, the 2015 Redshift Research study which focused on very small businesses of only one to five people, found that 59% of these very small businesses don't have websites, and only 12% have Facebook pages which can also generate customer interest. This is concerning; seems only intuitive that a small business, for instance one run just from the home, would be in much greater need of a website to get more exposure. The same Redshift study found such a correlation; 83% of the surveyed businesses that DO have websites identified a competitive edge over similar businesses without websites. 
Business Credibility
The Verisign study also gave evidence of how consumers feel about businesses with websites. Of consumers in the study, 84% consider a business more credible with a website than without. And also important - 65% of consumers felt more comfortable if a business email contact address had the actual business website domain name. For instance, having an email address of [email protected] (our domain name is warerepair.net) was deemed more credible than using an email account with gmail.com, yahoo.com or outlook.com.  
Website Availability 
Of course, Yellow Pages books maybe be laying around somewhere in the house. But business websites not only can be accessed at all hours of the day, 365 days in a year, but you can contact business websites anytime too, via email or possibly even text messaging. An interesting note to think about - according to this site (and with a recent visit to the site), Google processes about four billion searches per day! The Internet is certainly the happening spot for community and consumer activity!
Relatability
If a business has a well-worded, concise "About" page, this can go a long way in introducing how your business can deliver goods and services to eager customers, plus giving customers an upfront, summarized grasp of what your business is all about. I know for myself, when I find a new website, the About page is probably the first page I visit, to truly understand what a business can offer to me as a consumer. You want to inform, engage, and hopefully convince customers with your website. 
Flexibility
Other research from the above studies shows that most customers are less likely to call, and would prefer to send an email or use other social media to contact your business. So having this means, via a website with contact forms or email links, along with Facebook pages, can really help customers to stay in touch and request more goods and services from your business. Additionally, you can update your website at any time; gone are the days businesses had to rely on printing companies to constantly update changes in prices, business hours, and services offered. And one easy means for doing this, if a business owner is not also a web developer, is to use a WordPress website. This is something we actually implement at Ware Repair for website design and development. 
Market Expansion
This is actually one of the most amazing benefits of having a website for your business, as most people are well aware of - you can reach people world-wide! Years ago, before the Internet, you would have quite the difficult time trying to find goods and services in distant towns and states. Now, simple. Just do a Google search or other search engine website search, making sure to add the town and/or state (and country, if applicable), and you will have your answer, regardless of time zone, state, country or any other troublesome distance metrics. 
Important Caveat - Website Analytics
If you are a business owner, and you decide to go ahead with implementing your own website, some of the most important aspects to consider are monitoring website traffic and monitoring website performance. 
What are the demographics of your website visitors? How frequently do visitors return to your website? How did visitors find your website - through Google searches, or links from other websites? And what about the number of "hits" to your website, or pages on your website, per hour, day, week or month - could give you important numbers on which pages are most visited, or how many pages visitors will access per visit to your website. Also important is how much time a visitor spends on each page. 
SEO (Search Engine Optimization) is very important to a website. SEO basically means that when a consumer searches for your particular type of business, your business name comes at the top of the list, or certainly close to the top of the list. Important factors in getting a good SEO are website performance, social media usage, and the overall appearance of your website. Is your website appealing, attractive to look at? How quickly does your website load, especially the home page but also all the other pages? And does your website adapt easily to mobile phones, tablets, and the available variety of computer screen sizes? Website traffic growth can be highly dependent upon how fast your home page loads - people don't have a lot of extra time on their hands to wait for a response. 
As can be ascertained, all of the website analytics details are very important to ensuring a business's website is actually accomplishing the most important goal - reaching customers. 
But, of course, this is all dependent upon a business having a website in the first place. 
Looking for a website designer/developer, and someone who understands fully the need for SEO and website analytics? Check no further - Ware Repair can do this for you!