8 Tech-Related Things to Do During the Quarantine
Written by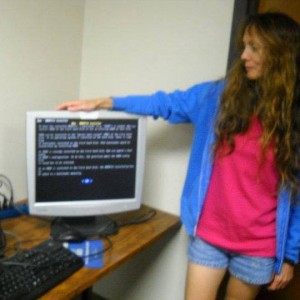 Diane Ware
- April 21, 2020
in Software
These techie things to do during the quarantine, while you're mostly homebound, are for all ages. So, go ahead and check them out and hopefully there is one here you might really enjoy!
1. ABCya.com This site was founded in 2004 by a public school teacher, Alan Tortolani, who created his own computer games for his students. He decided to create a website, featuring these particular games, so people around the world could use them too. This wikipedia article gives some more information about the website. 
2. Pixilart This website was founded and created by the co-owner of Ware Repair, Bryan. He started this website in 2012 and his site has been doing quite well ever since then. Pixilart is a website where users can create drawings using pixel drawing tools, similar to what can be done with Microsoft Paint, but with many other accessories and options. Additionally, and one of the main attractions of Pixilart, this website allows users to rate, share and comment on each other's art creations. 
3. PBS Kids  This website has a lot of fun games for kids. I tried one of the games, a "kart" game, and I was quite impressed by how the game blocks kids from communicating with each other beyond the allowed messages, so it seems quite protective from any adult intruders. This page here offers some information for parents. 
4. codecademy This website is for those who want to learn a particular computer programming language or any of a number of computer career paths, such as data manipulation or game programming. Many of the courses are free, but some of the computer career paths have a price, about $39.99 a month. I tried out a beginning C++ course and besides reading written lessons, the user must also interact with the code, by making the changes requested and then running the code. Seems like a good site. 
5. Scratch This website, from mit.edu, offers kids, or anyone else, a block-based understanding of computer programming. Block-based means that certain programming tasks, and what they accomplish, can be seen in block-like form, as can be seen in the image below. For instance, clicking on the "move 10 steps" block will cause the little cat character to move in that amount of steps to the right. This website also features a tutorial video to get users started. 
6. Scratchapixel 2.0 - In my continuing quest to learn 3D programming, I fell down the rabbit hole into ray tracing (which, by the way, is a good place to start, to get a good overall idea of the dynamics involved in 3D programming) and then eventually ended up at this website. I highly recommend this site. I have learned a lot. Also, I want to post another blog about 3D programming in the near future, as I continue my series of blogs on this topic, and will most likely discuss ray tracing in this blog, and maybe even more about this website. 
7. Sololearn  - Sololearn allows users, once an account has been created, to learn certain free tutorials on various programming languages, similar to codecademy, mentioned above. Sololearn offers tutorials in Python 3, C++ , Java, JavaScript, C#, C, SQL, HTML, PHP, CSS, Ruby, JQuery, and Swift4. Sololearn also allows a user to download an app to their phones. 
8. w3schools.com No list of techie websites would be complete without this jewel. W3schools has been around for as long as I recall and it's still going strong, and adding more programming tutorials all the time. I would say that this is my main go-to for any programming info I need on the fly. The beauty of this site is the simple means they use to explain complex programming details. You can learn very quickly here, mainly due to all the examples you can interact with right up front. Honestly one of my favorite sites on the Internet.