5 Awesome Samsung S10 Tips
Written by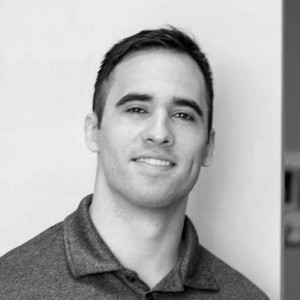 Bryan Ware
- March 15, 2019
in Phones
We've had the pleasure of testing out the Samsung S10 and S10e devices. Both are extremely fast and well designed phones that are both appealing and performing. Here are 5 tips we think you may find useful for your Samsung S10. The S10 and S10+ shares similar features. The difference between the S10 and S10+ are a larger screen and two front facing cameras. 
#1 Samsung Dex Station
The Samsung Dex station is a docking station for your Samsung S8, S8+, S9, S9+, S10e, S10, S10+ devices. Turn your phone into a desktop device for multitasking, browsering the web and more. A very useful tool for on the go or at your desk. 
Learn more: https://www.samsung.com/global/galaxy/apps/samsung-dex
#2 Night Mode
Next up, the new One UI on the S10 Plus brings a feature that we know many people have requested: night mode. And enabling night mode is probably the single best thing that you can do to extend your battery life, so here is how to do it. Go into settings, then click display and then switch the toggle for Night Mode. This will change the background in settings, the notification shade and a few other places to black and it's much easier on the eyes at night. However, night mode is not that useful during the day so you have the option to turn it on as scheduled at a certain time and the switch happens seamlessly when the screen is off.
Source: https://www.phonearena.com/news/Samsung-Galaxy-S10-Plus-10-Must-know-Tips---Tricks_id114387
#3 Alter the Bixby button's functionality
If you've ever used the Galaxy S9 or Galaxy S8 then you'll be familiar with the Bixby button. Sitting just below the volume rocker, this erroneous key opens up Samsung's virtual assistant with a quick, often accidental, press.
There's a strong likelihood that you, like us, will want disable Bixby as soon as you turn on the Galaxy S10 and thankfully you can now tweak how the button works...
Read more: https://www.trustedreviews.com/news/galaxy-s10-tips-tricks-secret-features-3675724
#4 Wireless PowerShare
The Galaxy S10 can wirelessly charge another device via a feature called Wireless PowerShare. To turn your S10 into a wireless charging pad, open the quick settings panel and tap on Wireless PowerShare. Just make sure your phone has over 30 percent of its battery left.
Source: https://www.cnet.com/how-to/galaxy-s10-tips-and-tricks-for-samsungs-latest-smartphone
#5 How to Split Screen
If you are wondering How to use a Split screen on Samsung Galaxy S10. Today we are here with Detail guide on Split screen features.
Split screen view or multi-window mode feature is helpful to use two apps at the same time in your Samsung One UI device. You can watch YouTube video and chat with your friends WhatsApp at the same time. Did you found split screen mode option in your Samsung One UI Let see how to enable and use a Split screen on Samsung One UI.
Read more: https://androidresult.com/how-to-use-a-split-screen-on-samsung-galaxy-s10