2017 Tech Rewind by Month
Written by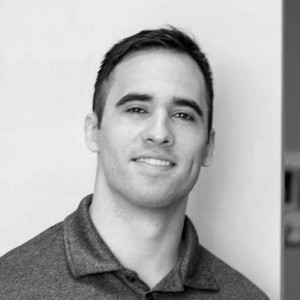 Bryan Ware
- January 09, 2018
in Computers
Seems like 2017 went by too quickly. Maybe because of all the new technology coming at us, time just rushed by. Maybe because of  Moores Law - you know, the law that says technology exceeds itself every three months - we were so preoccupied with all the new tech advancements and gadgets, we didn't notice time slipping on by.
Whatever the reason, in case you missed it, here is a run-down, per month, of some of the biggest tech news events in 2017.
Janurary - A team at UCAL San Diego invented a tiny submarine that floats in your stomach and releases drugs.
As quoted from  https://www.npr.org/sections/health-shots/2017/01/29/511649100/this-tiny-submarine-cruises-inside-a-stomach-to-deliver-drugs :
Traditionally, when people take oral antibiotics, there's always a small risk that our stomach acid can break down the chemical bonds in those medicines, essentially rendering them useless. That's why a team at UCAL San Diego developed a self-propelled delivery system which is ingested orally, and then swims around the human stomach (propelled by hydrogen bubbles) and neutralizes stomach acid. Once neutralized, the micro-submarine's polymer outer layer dissolves, safely releasing the medicine into the body. It's like right out of an episode of The Magic School Bus…
Read more on this article here.
February - Nokia re-launched its famous 3310 Phone
From https://arstechnica.com/gadgets/2017/02/nokia-3310-hands-on-its-hard-not-to-like-this-modern-take-on-the-feature-phone/ :
BARCELONA, SPAIN—Feature phones are cool again! At least that's the feeling you get when you are holding the new Nokia 3310, a candy bar feature phone made out of weapons-grade nostalgia. It doesn't really have apps, you'll be texting with T9, it has a new color version of Snake, and of course it plays the traditional Nokia tone when you get a call.

The new 3310 is no longer a "brick." It's a lot rounder than the old one—it feels like a well-worn river rock. I actually would have liked if it was a little squarer and more reminiscent of the original. Given that it has a really light plastic body (79g) and a plastic screen, it can probably stand up to lots of abuse (though no one would let me test this at the event).
Read more here.
March - Snapchat launches IPO
From https://www.hostgator.com/blog/tech-trends-march-2017/ :
The beginning of March brings one of the most anticipated and discussed IPOs of the year.

The social media app Snapchat certainly doesn't appeal to everyone, but the people using it (mostly a young demographic) use it enough for the app to have seen steady growth in ad revenue since its launch. If you're on there, follow us @HostGator!

It's often hard to predict which social media platforms will take off, and more importantly, which will have real staying power. Investors can now weigh in on whether they think the app's current popularity is a temporary fluke or if they expect it to have the longevity its most popular competitors like Facebook and Twitter have shown.
Read more here.
April - Samsung Galaxy S8, S8+
From  https://www.theverge.com/2017/3/29/15087530/samsung-galaxy-s8-announced-features-release-date-video-specifications :
The Samsung Galaxy S8 is the nicest phone I've ever held. It's a beautiful combination of glass, metal, and an absolutely massive screen in a body that's much smaller than you might expect.

And that might not be enough to make it stand out anymore.

There are two versions of the S8: the standard Galaxy S8 with a 5.8-inch screen and the larger S8 Plus with a 6.2-inch screen. Both are available for preorder on March 30th and will be shipping in the US on April 21st. Pricing, as always with Samsung, is up to the carriers — but you can expect them to command a premium price. The early word is that it will start at $720.

Here's everything we learned about these two phones after using them for an hour or two last week.
Read more here.
May - Microsoft Surface Pro 5
From  https://www.globalme.net/blog/top-10-tech-releases-2017 :
Of course, Apple isn't the only one trying to revolutionize the market. Microsoft may not have been the one to mass-popularize the tablet, but they're certainly taking it to the next level. After years of pushing the Surface Pro as a laptop replacement, Microsoft finally hit the sweet spot with their Surface Pro 4. Faster, lighter, and sleeker than ever, we're excited for the steps that Microsoft is going to take for the next iteration of 2-in-1 tablet computing. Microsoft hasn't lifted the lid on any of the major details, and it's likely we will get an updated version of the Pro 4, but we're not complaining by any means.
Read more here.
June - Moto G5 Plus
From https://gadgets.ndtv.com/motorola-moto-g5-plus-4002 :
Motorola Moto G5 Plus smartphone was launched in February 2017. The phone comes with a 5.20-inch touchscreen display with a resolution of 1080 pixels by 1920 pixels at a PPI of 424 pixels per inch. Motorola Moto G5 Plus price in India starts from Rs. 11,999.

The Motorola Moto G5 Plus is powered by 2GHz octa-core Qualcomm Snapdragon 625 processor and it comes with 4GB of RAM. The phone packs 32GB of internal storage that can be expanded up to 128GB via a microSD card. As far as the cameras are concerned, the Motorola Moto G5 Plus packs a 12-megapixel primary camera on the rear and a 5-megapixel front shooter for selfies.
Read more here.
July - Gladius Submersible Underwater Drone
From https://www.indiegogo.com/projects/gladius-submersible-underwater-drone-technology#/ :
Gladius Underwater Drone is capable of diving up to 100 meters (328ft) deep with a horizontal range of 500 meters (1,640ft), while staying submerged for 3 hours, allowing you to capture Ultra HD 1080P/4K quality photo and video directly to internal storage or live stream your dive in real-time. Whether you're a scuba diver, underwater photographer, commercial diver, oceanographer or just want to have fun, we've intelligently engineered Gladius with features to fit a wide range of uses.
Read more here.
August - Facebook launching Facebook TV
From  https://www.hostgator.com/blog/top-tech-news-august/ :
If you were concerned that there just aren't enough places online to watch TV, Facebook's got you covered. They've partnered with a number of other media properties to start developing shows that will become available to users this month when they launch Facebook TV. Including original TV shows in the Facebook feed provides the company a new format for displaying ads, and could potentially give people a reason to spend more time on the site.
Read more here.
September - RED Hydrogen One
From http://www.sciencefocus.com/gallery/gadgets/cool-gadgets-list-september-2017#red-hydrogen-one :
This Android smartphone comes from RED, who make professional movie cameras. Its main draw is a 5.7-inch holographic display that shows 3D, virtual, mixed and augmented reality content. There's also a USB-C port, microSD slot and a headphone jack.
Read more here.
October - Google Pixelbook
From  https://www.theverge.com/2017/10/4/16405214/google-pixelbook-laptop-photos-video-hands-on-pen :
Chromebooks mostly exist in two camps. The first is the education market, where an entire generation of students have been using cheap, low-end laptops to get their schoolwork done. The second camp is the direct-to-consumer market, where manufacturers like Samsung and Asus have been introducing higher-end models that creep up into the $500 range, but don't have the power or flexibility of a proper Windows or Mac laptop.

Now, for the first time since Google discontinued the Chromebook Pixel last year, it's back in the top end of the market with the Pixelbook, a laptop that starts at $999 and can be priced all the way up to $1,649. And if you want, you can spend $99 more on the Pixelbook Pen, a stylus designed specifically for this laptop.
Read more here.
November - iPhone X
From https://www.theinquirer.net/inquirer/news/2475805/iphone-x-price-deals-and-news-lacklustre-holiday-sales-could-lead-to-imminent-price-cut :
THE LONG AWAITED iPhone X is now available. Apple's 10th-anniversary smartphone went on sale across the globe on 3 November, with thousands of customers queueing to get their hands on the £1,000 handset.

The iPhone X (pronounced iPhone 10) is the company's first smartphone to feature a full-screen display, as it sets its sights on the likes of the Galaxy Note 8. There's also an all-new 'Super Retina' resolution, a reinforced glass design and support for wireless charging, with the iPhone X arriving with support for the Qi charging standard.
Read more here.
December - Facebook Announces Facebook Creator App
From https://techcrunch.com/2017/11/16/facebook-creator-app/ :
Facebook wants to turn mindless, passive video consumption into "time well spent," and now it's giving social media stars a powerful tool to foster communities around their content. Today Facebook launches Facebook Creator, offering influencers Live Creative Kit for adding intros and outros to broadcasts, a unified inbox of Facebook and Instagram comments plus Messenger chats, cross-posting to Twitter and expansive analytics.

Facebook promised the Creator app back in June at VidCon and today it launches globallyon iOS with Android planned for the coming months. It's actually a rebrand and update of the 2014 Facebook Mentions app that was only available to verified public figures and Pages, but now is open to everyone. Weirdly, it still appears as "Mentions" in the App Store for now.
Read more here.